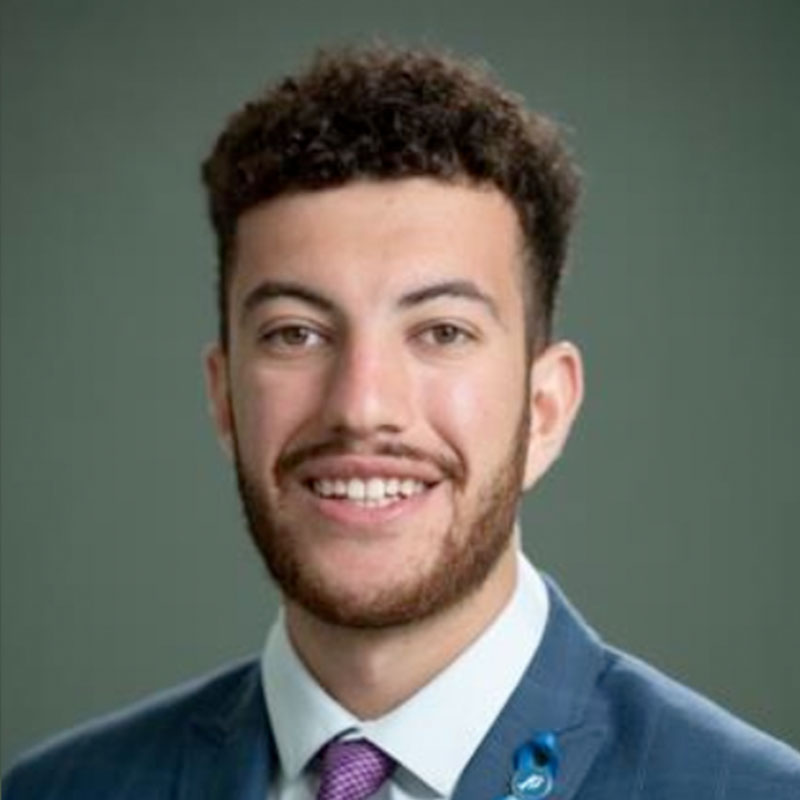 Andrew Latona is a Western New York native, having grown up in Jamestown. Andrew is currently in his second year of the dual JD/MBA program at the University at Buffalo. He anticipates graduating in 2023.
Andrew is active in both of his professional programs. He is a graduate assistant for both the MBA and PMBA programs, provides feedback to students in an undergraduate business seminar, and is a mentor for the Classmate Connect program for incoming first-year MBA students. Andrew also is a member of the Buffalo Sports and Entertainment Law Society and the LeaderCORE development program.
Entrepreneurship is a great passion of his, which is displayed through his participation in the University at Buffalo's Entrepreneurial Clinic. This project-based resource allowed him to serve 43North startups and other local businesses in several different industries. His contributions to Rally Bus ranged from developing an algorithm for ranking NFL and NCAA destinations, to facilitating organizer interactions across the nation for MLK's 57th anniversary of his "I Have a Dream Speech" and Commitment March. He worked with Strayos on a marketing analytics campaign aimed to acquire new customers and with RCR Yachts to implement a new CRM software.
Currently, he is working on an app that will assist local small businesses in recovering from the pandemic. His future goals include owning a firm that utilizes both his business and legal perspectives to help small businesses in our region flourish, and to act as an advocate for underrepresented members of our community. Working in Buffalo's startup community has made Andrew excited to contribute to continued growth and innovation in our area.