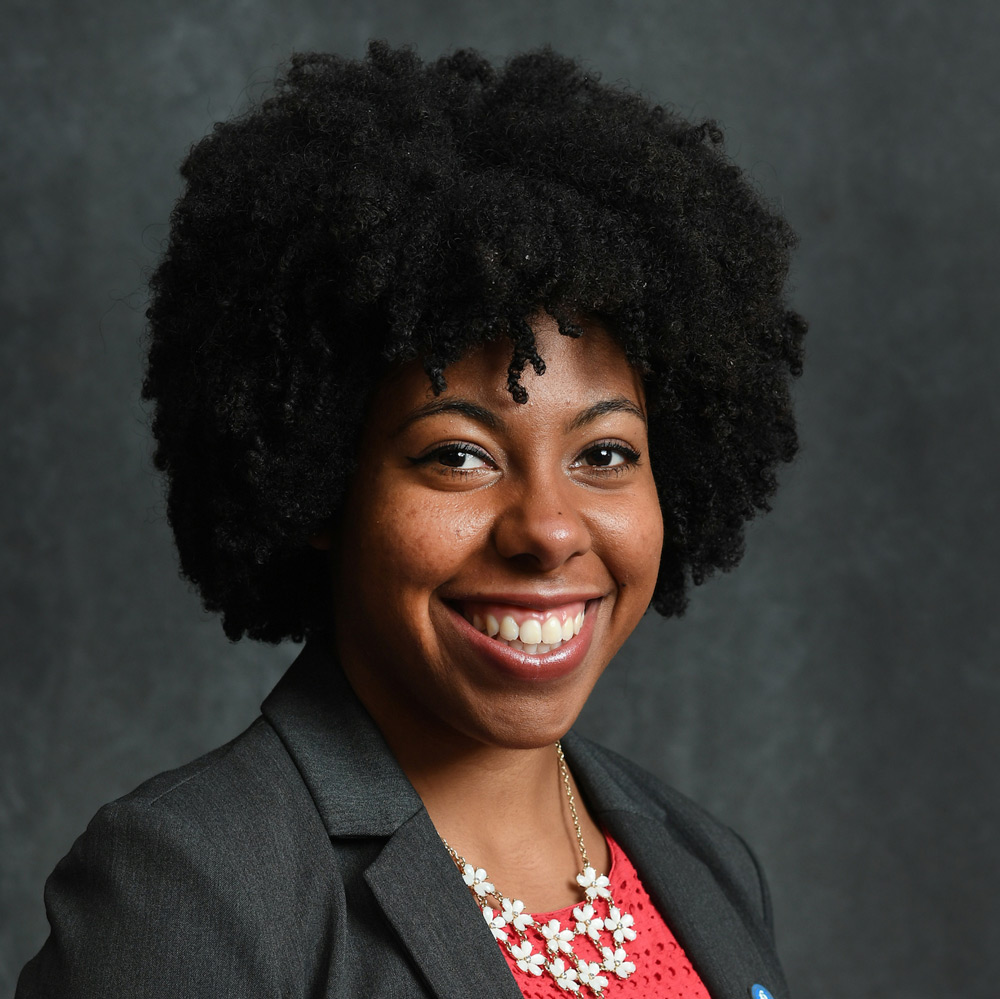 Danielle Vazquez, of Long Island, NY is a second year Western New York Prosperity Fellowship candidate. During her year as a fellow, Danielle began her graduate career as a dual MBA/MPH candidate in the University at Buffalo's School of Management and School of Public Health and Health Professions. Since her senior year of undergraduate school, Danielle has been affiliated with the Food Systems and Healthy Communities Lab, collaborating with Dr. Samina Raja. Danielle continues her work at lab as the lead social media liaison, creating their Facebook page and coordinating community outreach events. Danielle was a co-author of the "Buffalo-Niagara Food Report," evaluating the Massachusetts Avenue Project's new Mobile Market Program that focuses on bringing fresh produce to food insecure neighborhoods.
She has aspirations of being a hospital CEO, creating innovative and lean patient operational systems that ensure safe, affordable care while creating a profitable health care institution. During her first year in UB's MBA program, Danielle and her team successfully placed 2nd out of 27 teams in Key Bank's national Minority Case Competition in Cleveland, Ohio. Utilizing funding from the Prosperity Enrichment Fund, Danielle attended the United Nations Global Habitat III conference in Quito, Ecuador, where leaders from around the world gathered to discuss plans and initiatives to create more sustainable and equitable cities in developing countries.
Starting this summer, Danielle will begin her year-long fellowship with Roswell Park Cancer Institute as their Health Care Management Fellow. She will conduct data analytics on Roswell's current ambulatory care units and play an integral role in the key initiatives, project planning, and operations of the hospital. Danielle continues to expand her leadership capabilities globally by being the program assistant for the UB School of Management's first ever global leadership study abroad program in Ghana, Africa — the Social Innovation and Entrepreneurial Leadership Program (SIEL), launching in winter of 2018. Danielle, along with a select group of graduates and undergraduates, will travel to Ghana to learn, share ideas, and collaborate with community leaders, entrepreneurs, and politicians to develop new ideas, network, and compare developing countries' economic problems and opportunities to Western New York's. As a returning Prosperity Fellow, Danielle hopes to continue to expand her learning capabilities by immersing herself in different concentrations to gain a broader understanding of the economic viability of the Western New York region. Danielle brings strong leadership skills as well as a full understanding of the health disparities in the communities encompassing Western New York, making her an asset to the Prosperity Fellowship Program.