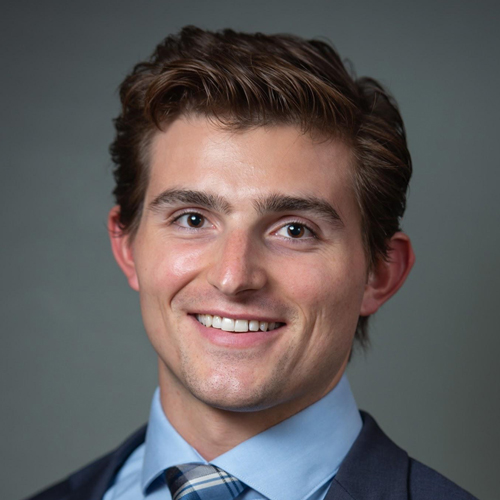 Jake is a Buffalo native who recently graduated from Canisius with a degree in finance. He is currently on track to graduate with his MBA in 2021.
Jake began his college career at the University at Buffalo and transferred to Canisius College after two years. He has made the most of his Canisius experience – both academically and through extra-curricular activities. Jake served as vice president of the Economics and Finance Club, participated in the Hiking Club and was a member of the Golden Griffin Fund (GGF). GGF, a special opportunity experienced by select students, is a student-run investment fund where students are able to gain real-world experience analyzing equities.
While pursuing his undergraduate degree, Jake participated in several internships in the pharmaceutical and financial planning industries. Through these experiences, he realized his desire to combine his financial background with his passion for building relationships and helping others.
In addition to his work and academic pursuits, Jake volunteers with The Teacher's Desk, where he helps distribute supplies to teachers and students at underprivileged schools.
In the future, Jake plans to open a Registered Investment Advisor (RIA) firm in Buffalo. He wishes to educate the Buffalo community and increase the overall financial literacy of the area, regardless of financial standing. He also hopes to create a non-profit organization to help revitalize impoverished Buffalo neighborhoods and provide environmentally-friendly business practices.