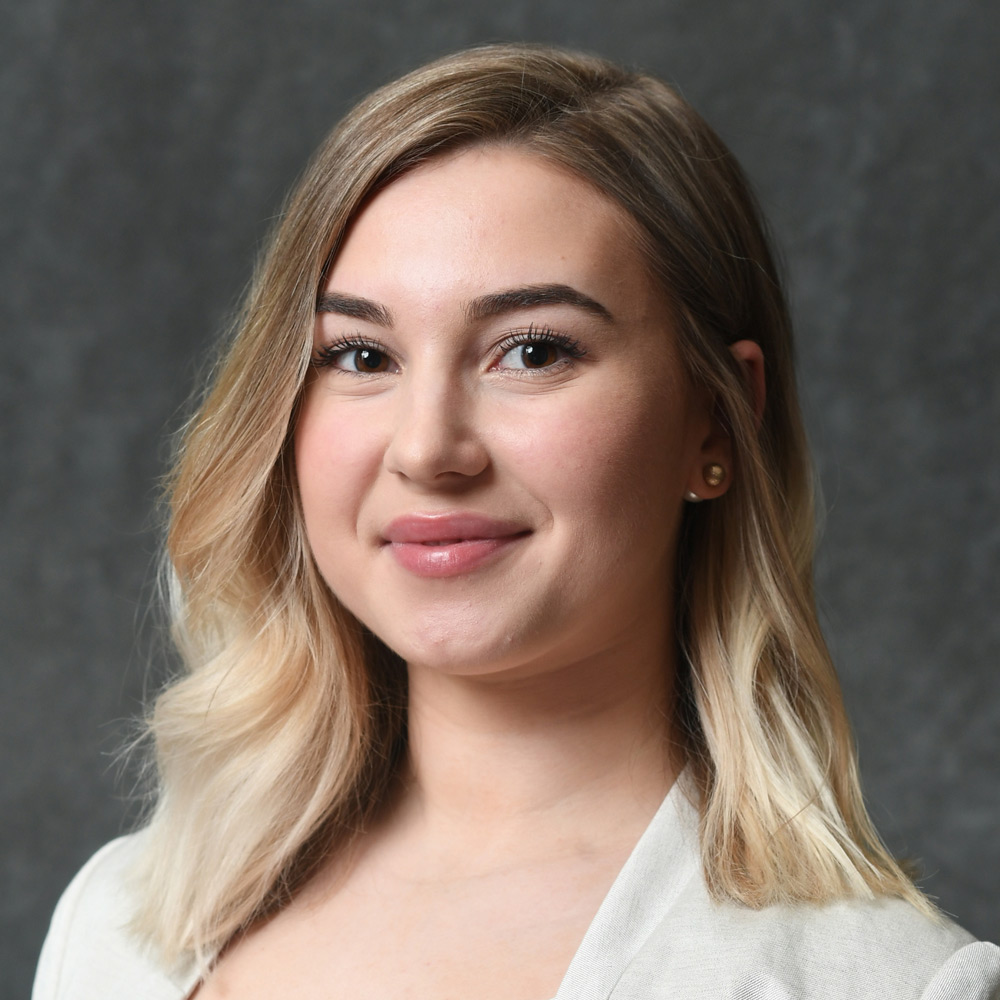 Kathryn Gentz is a Buffalo native, having grown up in Grand Island, NY.
Kathryn is pursuing a dual PharmD/MBA with a concentration in marketing management at the University at Buffalo. She anticipates graduating in 2022.
Kathryn is very active in her professional program. She is currently the director of national engagement for the Industry Pharmacists Association (IPhO), the women's health co-chair for the American Pharmacists Association (APhA), and served as class president during her first two years of pharmacy school. She was recently accepted into a micro-credentialed clinical research program (CRP) at the University at Buffalo, where she will be studying the effects of anticoagulation on pregnant women. Kathryn is very passionate about women's health care access in Western New York. She spends a lot of her time advocating for women's health services and education in the area.
Her future plans include post-doctoral training in women's and consumer health with a focus on marketing. She plans to keep her talents in Buffalo by continuing to support the women in her community, as well as improve access to women's health care services such as mental health services, infertility education and sexual education programs around Western New York. With the support of Western New York Prosperity Fellowship, Kathryn is turning her dreams into every woman's reality.
Kathryn is grateful for her Buffalo community, believing the biggest impacts come from thinking globally and acting locally.