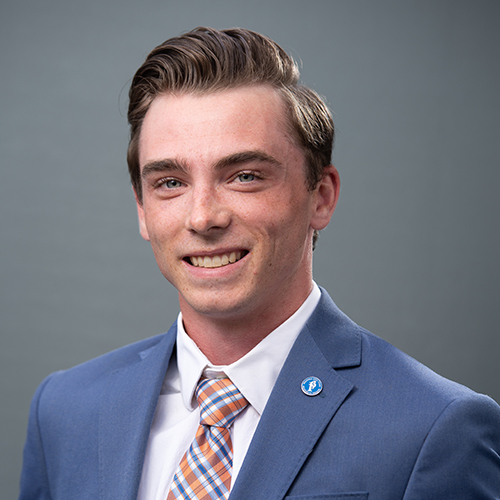 Liam Christie, a senior electrical engineering student at the University at Buffalo, currently serves as an undergraduate research scholar in UB's Sensors and MicroAcutators Learning Lab. He performs cutting-edge research in advanced biometrics, test phantom metrology for medical diagnostics, and microfluidic device manufacturing. His research has resulted in six scientific publications and a number of professional presentations. He has also received the SUNY Chancellor Award for student excellence.
Combining interests in STEM, innovation, and entrepreneurship, he works to inspire future entrepreneurs and engineers. As an Eagle Scout, Liam has a passion for giving back to his community, and has created his own program through the Boy and Girl Scout communities of Western New York teaching STEM merit badges including fingerprinting, inventing, and entrepreneurship. Liam is also involved with the university's freshman year engineering seminar as a teaching assistant. Here he strives to mentor, teach, and inspire incoming freshman students in engineering thinking and process.
He has applied for his PhD in electrical engineering, where he hopes to bridge his knowledge in the medical field with his entrepreneurial goals. Liam works as a lab assistant for ACV Auctions' R&D team, where he innovates in the next generation automotive re-sale marketplace with a primary focus on hardware development and implementation. Liam seeks to contribute to the resurgence of medical industry in Western New York through his research and future company in personalized medicine.