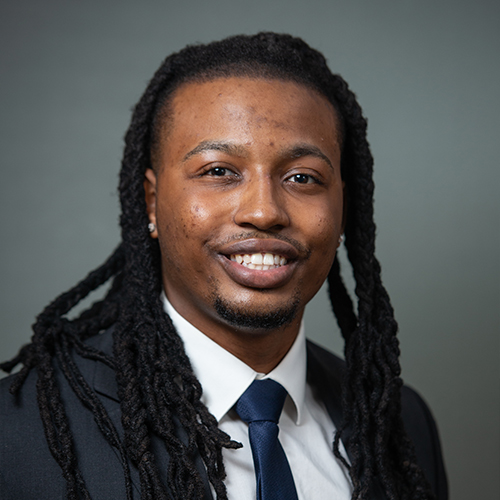 Malkijah Griffiths was born and raised in Queens, NY. Malkijah is a first-year master's student at the University at Buffalo, studying health care and data analytics. He currently holds two leadership positions which include an active member position in the Fellowship Council and a community assistant in Hadley Village.
Malkijah is a 2019 recipient of the William R. Greiner Leadership award, presented annually to a student who displays leadership, scholarship, and service within their university and student communities. Malkijah worked as a UB orientation team leader, where he promoted diversity within the university. Malkijah also shows his interest for sustainability with his participation in the World's Challenge Challenge at UB.
His passion for health care is displayed through his participation in the 2019 Global Perspective Innovation trip to Ghana. Malkijah gained knowledge of health care around the globe, as well as resources that will assist him with bringing innovative and forward-thinking ideas to Western New York.
Malkijah plans to work with a community health center with improving their data analytics and community outreach. With assistance from the WNY Prosperity Fellowship Program, he will be able to use the program's extensive network to continue his entrepreneurship journey in the Buffalo area. Malkijah strives to start an organization that educates inner city populations on health care opportunities.