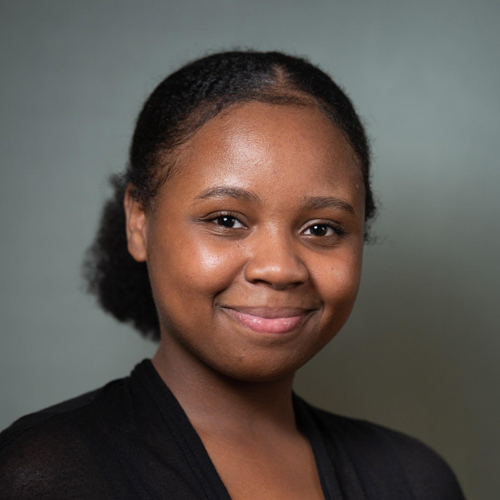 Mercedes was born and raised in Depew, NY and majors in business management. She expects to graduate in 2021.
In addition to being selected for the prestigious WNY Prosperity Fellowship, Mercedes is also a member of the Urban Leadership Learning Community (ULLC) at Canisius College. ULLC recruits the best and brightest students from the Buffalo area to participate in a four-year program that helps create the next generation of leaders in Buffalo and Western New York. ULLC students are high achieving students who are often from economically challenged backgrounds and the first in the family to attend college.
Mercedes is involved in many activities on and off campus. She is the secretary of the college's Afro-American Society and a proctor and assistant in the philosophy department where she assists students and grades papers. Mercedes volunteers as part of the H2K youth group where she volunteers to help the community. H2K feeds the homeless, provides clothing and furniture to people in need, and sing carols during the holidays to bring people extra cheer. Mercedes also volunteers with her church every week where she counts and organizes money donations.
In addition to her academic and volunteer endeavors, she also maintains two jobs – an on-campus work-study position in the Student Records and Financial Services Office at Canisius College and as a cashier and igloo attendant at Canalside.
After graduation, Mercedes plans to enroll in the MBA program at Canisius College to further her business knowledge and prepare her to open her own all-natural hair care business.