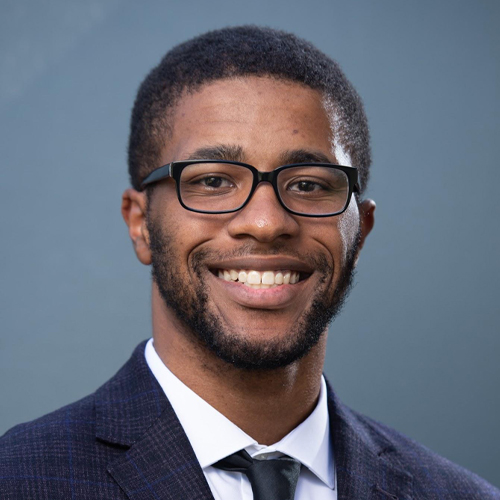 A Buffalo native, Myles Hervey, transferred to Canisius College from Hilbert College. He majors in accounting and plans to graduate in 2021.
Myles enjoys being involved in campus activities and was recently elected as the secretary of the Canisius College Accounting Society. While attending Hilbert College, he participated in the Leadership Program, was a member of the men's basketball team and vice president of the Student Athlete Advisory Committee.
Since the summer of 2014, Myles has volunteered at Buffalo Prep, an academic enrichment program for underrepresented students in the city of Buffalo. In July 2019, Myles became co-chair of the Prep Collective, an organization that supports Buffalo Prep by creating fundraising events, mentoring programs for students, and numerous other activities to market the program. Myles is also a volunteer basketball coach for Xgen Elite working with fifth and six graders.
Following graduation, Myles plans to become a Certified Public Accountant (CPA) and enroll in a graduate program in business. Ultimately, he would like to own accounting firm in Buffalo and develop recruitment and skill development programs for minority students to help address the lack of diversity within the field of accounting.