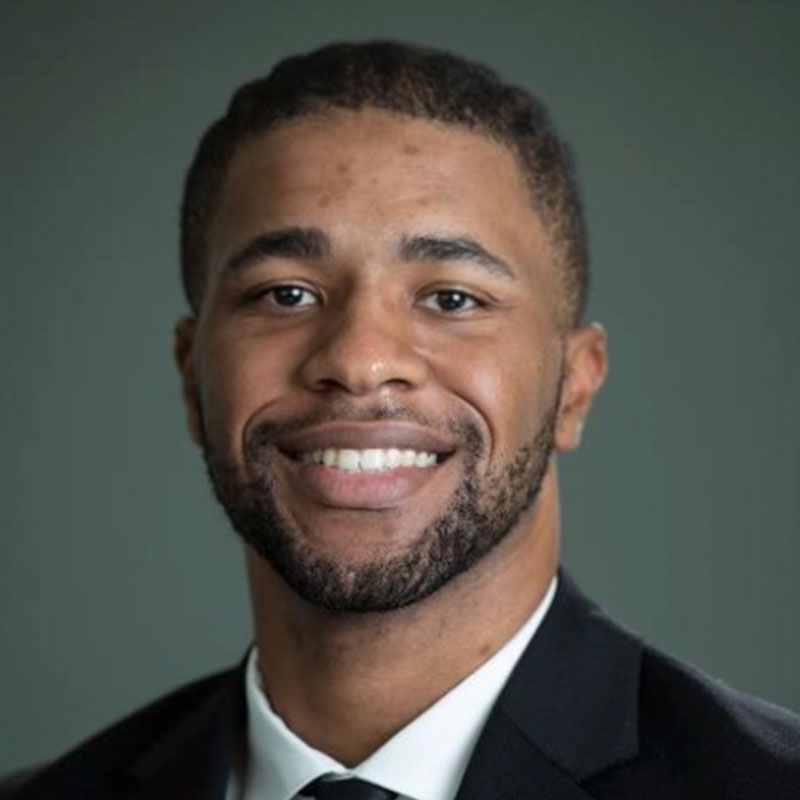 A Buffalo native, Myles Hervey finished his undergraduate degree in Accounting in 2021 and is pursuing his MBA in Accounting.
Myles is committed to improving his community on campus and was recently elected to the DEI advisory group for the Wehle School of Business. A group of student leaders and professors from all departments for the business school dedicated to fostering a climate where all members of the Wehle School of Business feel they belong and can achieve their goals.
Since the summer of 2014, Myles has volunteered at Buffalo Prep, an academic enrichment program for underrepresented students in the city of Buffalo. In July 2019, Myles became co- chair of the Prep Collective, an organization that supports Buffalo prep by creating fundraising events, mentoring programs for students, and numerous other activities to market the program. Myles also serves as the alumni relations coordinator helping Buffalo Prep alumni with resume writing, internship placement, and skill building workshops.
Myles has also begun to take steps to build entrepreneurship through his other passion which is his art. He has designed two t-shirts to with a percentage of the profits going towards Buffalo Prep. One of those shirts was designed in collaboration with 26shirts this past July 2021. The shirt labeled "Buffalo Stands for Justice" represents the Black Lives Matter movement and the goal that Buffalo can move towards being a more equitable space.
Following graduation from the MBA program, Myles plans to become a Certified Public Accountant (CPA) and work for a Big 4 Accounting Firm. Ultimately, he would like to own an accounting firm in Buffalo and develop recruitment and skill development programs for minority students to help address the lack of diversity within the field of accounting and business.