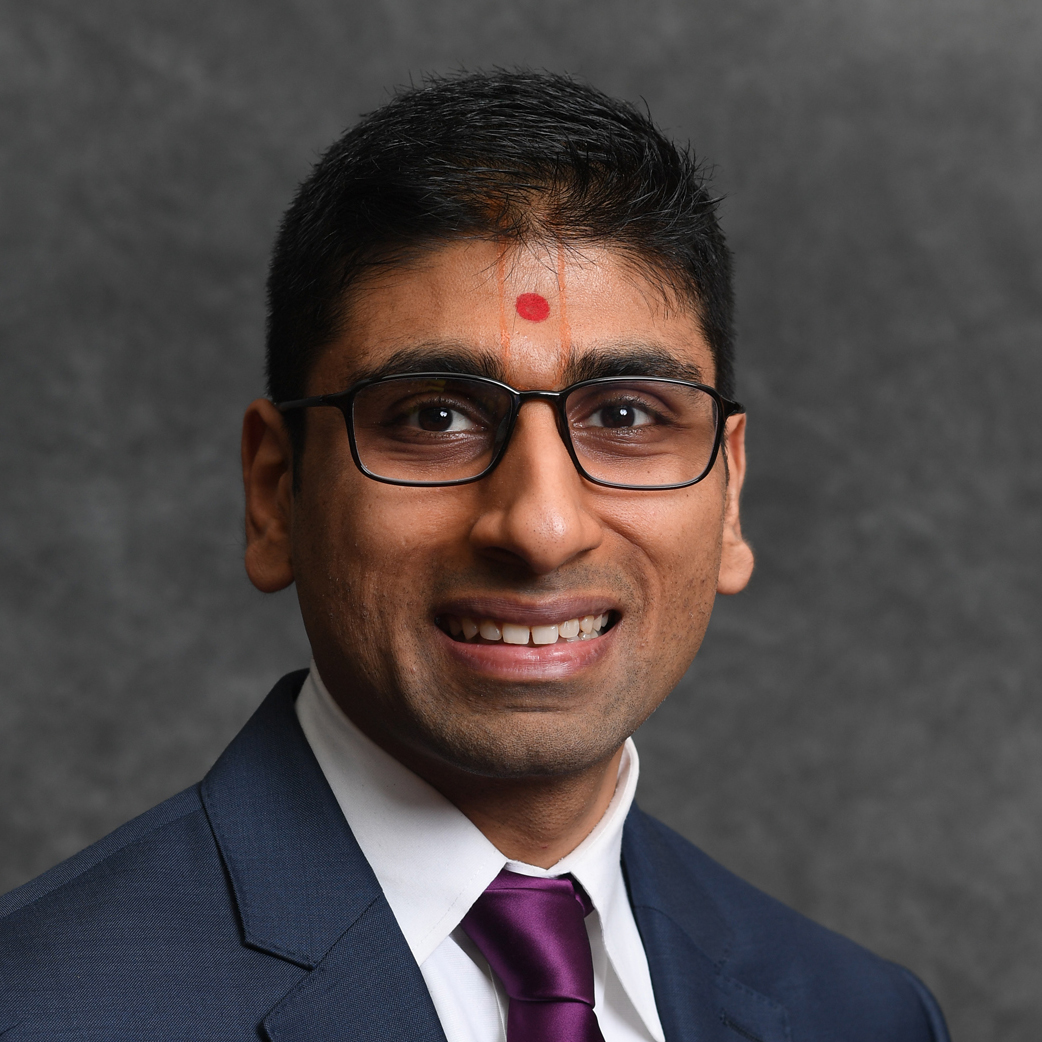 Neel has been a resident of the incredible Western New York community for more than a decade and has a found a new home here. He completed a bachelor's degree followed by a master of science in pharmacology and toxicology at the University at Buffalo, and is currently enrolled in the dual PharmD/MBA program, gaining expertise and skills for leadership positions in pharmacy management.
Over the past nine years, Neel has been involved in extensive research, investigating biomarkers and novel drugs for prostate cancer at UB and at Roswell Park Comprehensive Cancer Center (RPCCC). Along with publishing several articles in prestigious journals, he has presented his research to multiple committees and conferences, and is currently working to bring a research project grant funded by the National Institutes of Health to RPCCC. Neel has worked as a laboratory manager for several years, and has established a program to teach basic science laboratory skills and help spark students' interest in the medical research field. Neel has held leadership positions in numerous clubs and organizations, and is currently pursuing a professional development program at UB. He is passionate about service to community and has volunteered with more than a dozen organizations across the U.S. and Canada, including BAPS Charities, SickKids, and William Osler Health System.
Neel's long term aspiration is to establish a WNY-based nonprofit organization dedicated to research and development of novel biologic agents, as well as exploring and instituting simplified manufacturing processes for drugs that are imported or in short supply. While working toward this goal, he is interested in using the advanced resources available in Buffalo and bringing leaders together to build a team of experts, all with the common goal of reinvigorating the community.