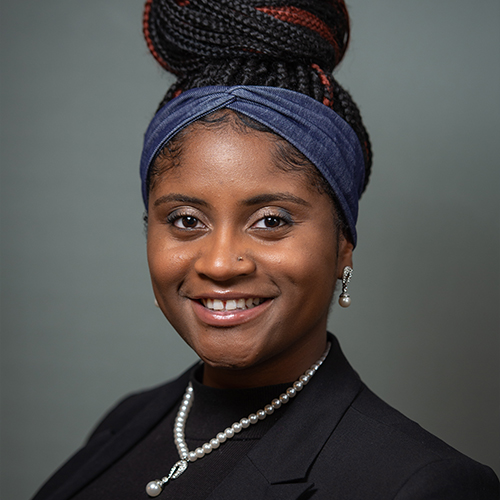 Temara Cross was born and raised in the east side of Buffalo, New York. She is currently a third year undergraduate student at the University at Buffalo majoring in public health and pre-medicine while minoring in anthropology. She will be pursuing her bachelor's and master's in public health at the UB School of Public Health and Health Professions in fall 2020. Concentrating in community health and health behavior, she anticipates to graduate with both degrees in 2022.
Temara has actively expressed her passion to serve others throughout her undergraduate career. She is a strong advocate for socioeconomic equality and equity in education, serving with organizations such as Open Buffalo and Say Yes Buffalo. She has also led and participated in alternative break trips.
Through the Collegiate Science and Technology Entry Program (CSTEP), she is researching breast cancer in African-American women at Roswell Park Comprehensive Cancer Center, currently authoring her first academic publication. In her free time, she enjoys playing basketball and serving on the executive boards of UB gospel choir and UB step troupe.
Since her grandmother's passing of preventable diseases and observing the mistrust felt toward the medical industry in her community, she knew she needed to serve others by working in the health field. Following medical school, her career goal is to gain experience as a family physician, then launch a health facility in her hometown. Ultimately, she aspires to mitigate African-American health disparities and minimize the mistrust felt by African-Americans toward the health industry.